---
The Hurdle to Overcome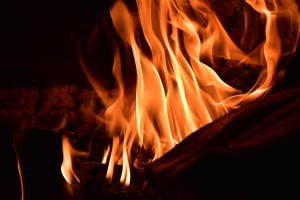 When a person does something that is inconsistent with some important aspect of her self-concept, the dissonance is especially painful. Mothers tend to be very invested in themselves as loving and nurturing toward their children; the idea that they put their own children in harm's way creates great dissonance. Midwives, likewise, think of themselves as loving, nurturing, and empowering of women. They enjoy a position of admiration and even envy within their circles of influence. They think of themselves as helping mothers and babies through acts of humble service. The suggestion that they are instead leading women down a path of deception, danger, and risk of grave injury and death is completely unbearable. It threatens everything they know and believe about themselves.
It is no surprise that few midwives allow themselves this rude awakening. For me to come to terms with my role in this culture of deception, I had to be willing to walk away from a million-dollar business, a career, my credentials, and my position of respect in the world of midwifery. I had to put most of my social connections and friendships, both close and casual, on the line, not knowing how well they would fare, or if they would survive at all. I had to question my own sense of self, my concept of who I was and my place in the world, and be willing to start over again.
Yet, we have to be willing to do that difficult work. Human nature may lead us to make great errors, but it is our responsibility to do what we can to overcome them and to set things right. I know that decisions I have made have hurt people, a fact that causes me great dissonance because they are people I genuinely care about. Some of them are reading this right now. I'm sorry for what I did, which was wrong, and which caused you pain.
It took me longer than I'd like to admit. I took my time buying gasoline and matches. I lingered while saying goodbye to some bridges, running my fingers lovingly over the handrails, admiring the beauty I still saw in them. I took a deep breath, lit a match, and watched as the flame burned closer and closer to my fingers, and blew it out. I took out another match, and watched as that hot flash of truth slowly got closer to my fingers, and blew it out again. I lit one last match, held it tight, and witnessed its slow progress down toward my hand. Just before that moment when it surely would have burned me, I dropped it. And here I am. And that blaze, that fiery blaze roaring before me, it is more beautiful than the bridges that it burns.
The Hurdle to Overcome (Conclusion / Part 24)