---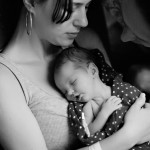 Intro from Leigh, blogger at Honest Midwife: For years, I believed that there had been three babies' deaths associated with the birth center that I co-owned, and that they all occurred after I left in early 2013. In February of 2018, I found that that this was not true at all. There had been a death during our first year of operation, in 2010, that had been hidden from me. I was shocked, not only that it happened, but at how disconcertingly similar the details were to another incident that would occur a few years later.
Here is the story of baby Cheyenne, as told by her mother: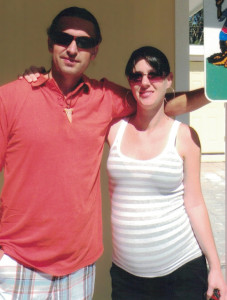 In late 2009 I became pregnant with my first child, a baby girl. I wanted to use a midwife like my sister had done, so I contacted the only birth center in my area at the time, the Carolina Community Maternity Center. I went for a tour at the center in Fort Mill and I was assigned to midwife Christine Strothers. She had a way of inspiring confidence in me, and I liked that she had a background in nursing.
I considered myself lucky, as I didn't even really have morning sickness, which my sister had suffered with terribly. I had no swelling, no high blood pressure, or any other red flags. Everything seemed fantastic and normal up until the labor. I had the option of planning to deliver at the birth center or at my house, and I chose the comfort and familiarity of my own home.
My due date of August 11 came and went. Friends kept telling me I needed an induction, but Christine didn't seem concerned, and I trusted her. She never mentioned any risks of going past my due date, so I figured my baby just needed more time to bake and would come when she was ready.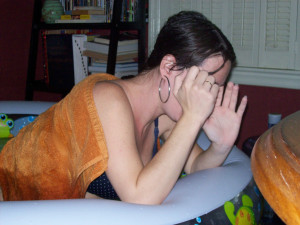 I finally went into labor the morning of August 29th. The contractions were very painful, and continued for nearly 20 hours. I became extremely exhausted and would nearly faint between contractions, until the next wave would come and snap me back to reality. Many of those hours I spent in an inflatable pool that my then-husband worked to keep warm for me.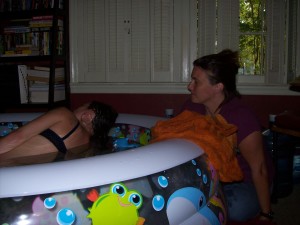 While I was still laboring in the pool, Christine administered oxygen to me, telling me that I needed it and reminding me to breathe deeply, even though I felt I was breathing just fine. Eventually she ordered me out of the pool and onto the bed, where she continued having me breathe from the oxygen mask.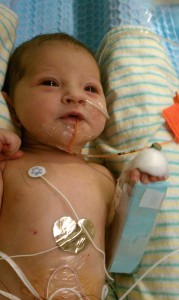 When I finally pushed Cheyenne out of my body, I noticed her cord wrapped loosely around her neck. She wasn't breathing. Christine attempted CPR and tried to administer oxygen. Someone said the tank wasn't working; I guess it ran out of oxygen. I don't remember how much time went by before the ambulance was called. I felt like I was observing it all from another plane of existence.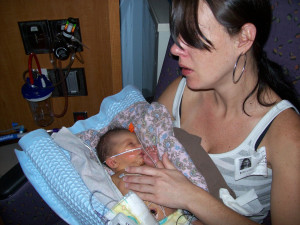 It was 15 minutes before the paramedics arrived. They were able to revive my baby on the way to the hospital. She was then airlifted to a children's hospital. They worked so hard to try to save her. They put her on cooling therapy to try to save her brain. They did everything they could and were so kind to me. Her brain never recovered from the lack of oxygen during her birth. My baby Cheyenne died at eight days of age on September 7, 2010.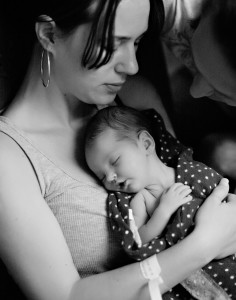 At the time, even though the hospital staff assured me that nothing I had done during my pregnancy could have caused what happened to Cheyenne, I was consumed by guilt. I figured it had to have been something I did to have caused this. I didn't want to blame anyone except myself.
It was many years later that I read a birth story online that sounded eerily similar to my own story; it made me take a step back and look more critically at what happened. This other mother was also having her first baby, and she went to the same birth center I did. Like me, she went quite a bit past her due date. She too was administered oxygen and told to breathe deeply during labor. Her baby died from complications from lack of oxygen during labor, like mine. And her midwife was also Christine Strothers.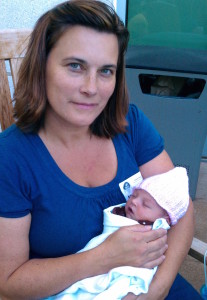 Now I realize that when Christine had me breathing oxygen in labor, she must have known my daughter was in distress. But she chose not to call 911. She never suggested I should go to the hospital. She let my daughter starve of oxygen. And my baby wasn't the last one she did this to.
I will always miss my baby girl. Part of me will always, always be sad and heartbroken that she's not here with me. I hope that in telling her story, I can help prevent at least one other family from suffering the same outcome.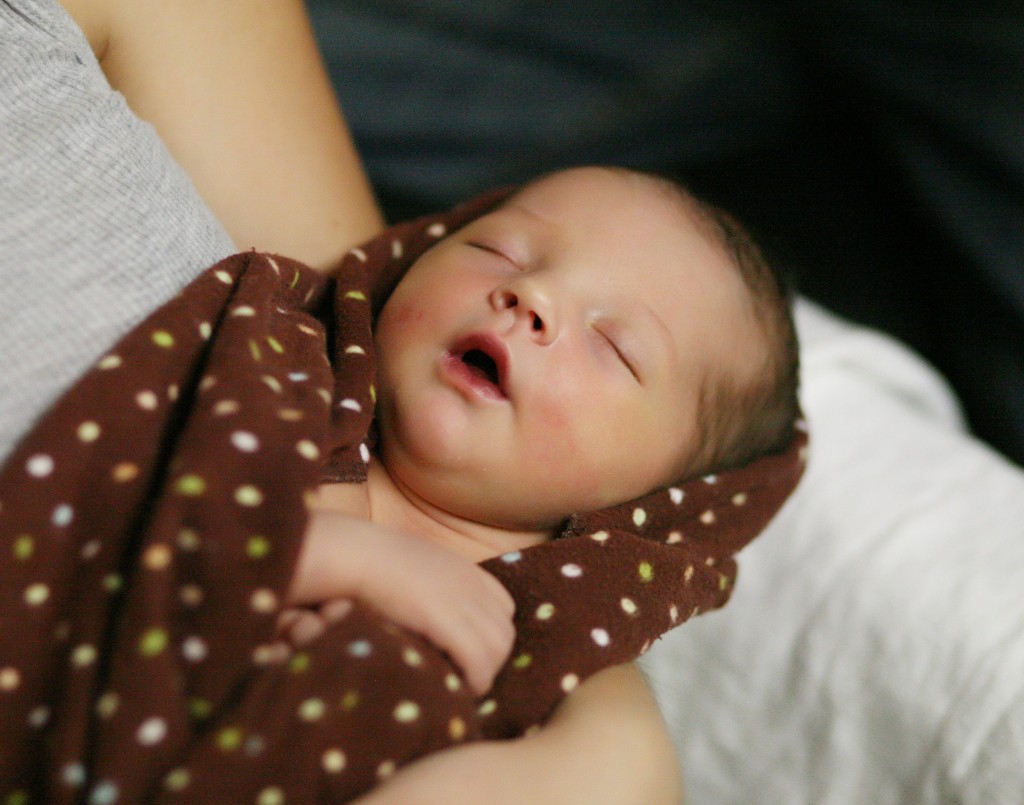 In Memory of Cheyenne
August 30, 2010 – September 7, 2010
Postscript from Leigh: When this event took place in 2010, I was merely informed that Christine had attended a stillbirth at home. I did not know that the mother originated as a birth center client. I was led to believe that the baby had died in utero before labor ever started, and that the mother decided to proceed with her homebirth with this knowledge. I had no idea that the baby lived for eight days, and died as a result of a badly mismanaged labor. I found out the true story in February of 2018 when the mother chose to come forward. Now I find myself wondering why the other midwives conspired to keep this from me, why Christine never peer reviewed this, or why I was excluded from it if she did. As her partner at the birth center, I should have been informed that this happened.
To Cheyenne's mother I extend my deepest heartfelt sympathies. I am so sorry that this happened, and I'm sorry you thought it was your fault, and I'm sorry you were not treated kindly by the other midwives at the birth center when you stopped by for paperwork. Thank you for sharing your daughter with me. She was beautiful and perfect and you should have gotten to keep her.
To read more coverage of Midwife Christine Strothers:
Daxton's Midwife Testifies
Daxton's Father Testifies
A Baby Who Should Have Lived – The True Story of Cheyenne