---
Midwives often say that nonhospital birth is "at least as safe" as giving birth in the hospital. Most mothers who choose nonhospital birth strongly agree; according to a research study I did in Spring 2015, here is the breakdown: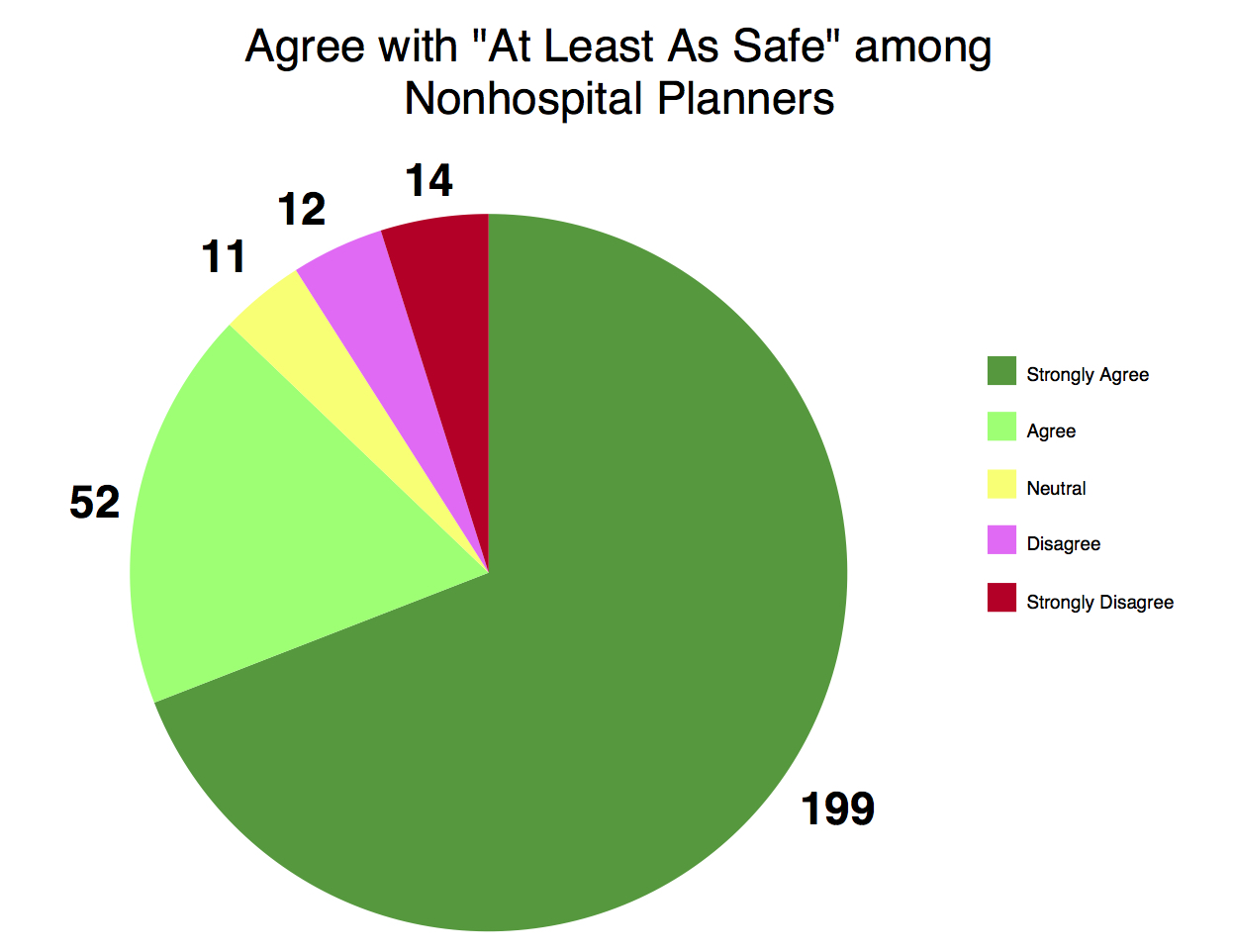 Yet, when I analyzed all of the studies that the Midwives' Alliance of North America (MANA) says comprise the best evidence for the safety of home birth, I found that every study that looked at nonhospital birth in the United States (and many of the studies that looked at other countries, as well) reported much higher death rates for babies when compared to similar hospital births.
(Read my entire report for more details.)
So, how is it that midwives can claim that it is "at least as safe" to give birth at home or in a nonhospital birth center, compared to a hospital?
Here is how: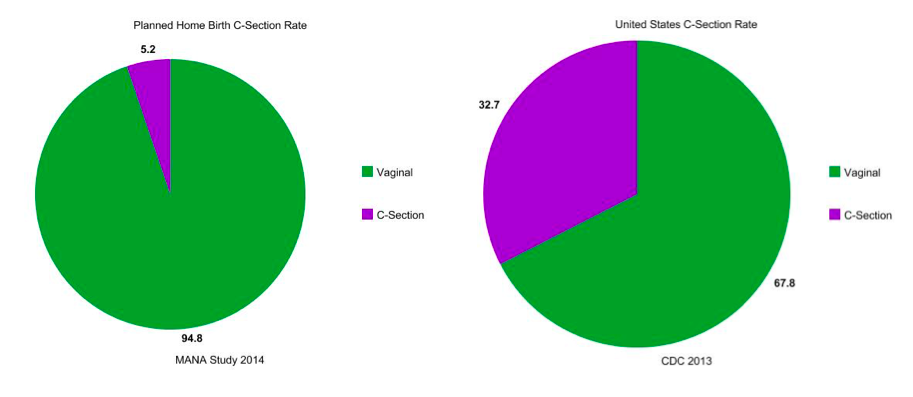 When obstetricians, nurses, and epidemiologists talk about "safety," they are talking about survival. They are talking about a new mother bringing home a healthy baby, regardless of how that baby is born.
When midwives talk about "safety," too often they are talking about avoiding c-sections. To them, a vaginal birth is such an important goal, whether or not fewer babies survive is ignored.
I have heard many women say that when they were pregnant, they thought that having a c-section was the "worst possible outcome." I remember feeling this way myself! If you had asked me what I was most worried about when I was pregnant the first time, I would have said having a c-section. My baby dying or being harmed never crossed my mind at all. Babies surviving birth is taken for granted in the U.S.
When we bemoan our high c-section rate, do we forget that c-sections help babies survive birth? Before the days of readily available c-section, it was common for perfectly developed babies to die due to accidents during labor and birth. In those days, everyone knew someone who had lost a child at birth. Now, it is such a rare outcome, many pregnant women never even consider for a second that they could possibly lose a baby in a birth complication.
When we midwives bemoan our high c-section rate, we often focus on how women can give birth vaginally. We are made to do this! But c-sections are more often done for the baby's sake. It's not really a question of whether your body can get a baby to pass through itself; it is a question of whether this particular baby might be being harmed in the process. How much of a triumph is it to give birth vaginally if you end up permanently harming your child to do so?
Having your baby at home doesn't actually decrease the chance that your baby will need to be born by c-section, but it does decrease your chances of having a c-section. The fact is, most babies born at home will survive the kinds of in-womb conditions that would earn them a c-section in a hospital. Some babies who would have been considered "needing" a c-section if they were in hospital end up born vaginally anyway. Most of them will be ok born vaginally: most will survive, and most of them will be fine. The higher death rate and brain damage rate at home accounts for the ones who the midwife thought would be fine, but they were not.
I understand that there is an issue with unnecessary c-sections in hospitals. But in midwifery, we have focused on avoiding the pain of c-section to the exclusion of protecting women from a much greater pain: the pain of losing a child.
Further Reading: Babies born at home at ten times the risk of Apgar 0 at 5 minutes of age
What we talk about when we talk about safety